Conferences
---
OVERVIEW:
The University of New Mexico, one of the city's cultural hubs, is an ideal location for your local, regional, national, or international conference. Area and on-campus features include:
Albuquerque's great year-round weather
New Mexico's stunning architecture and natural landscapes
UNM's close proximity to the Albuquerque International Airport and local attractions
On-campus amenities and attractions
A wide variety of venues from ballrooms to classrooms
In-house catering and on-campus food venues
---
Our experienced staff can help you plan the perfect conference. Here are a few details to get you started: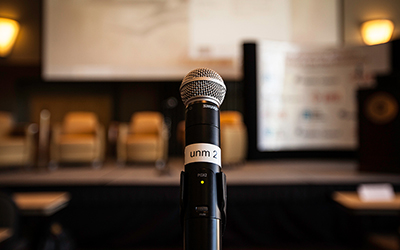 The University has access to – or can help you locate – a variety of standard items and a wide selection of technical equipment. Please contact your event planner for additional information.
No event is complete without exceptional cuisine. UNM Catering is available for anything from small breakfast meetings with bagels and coffee to seated banquets featuring New Mexican cuisine. Visit their website for a full menu or menu options. UNM Catering is also available for off-campus events, including delivery and pick-up.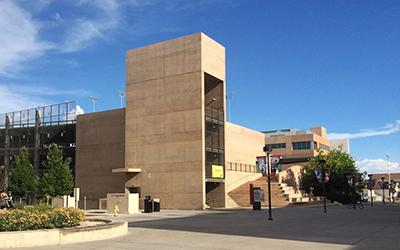 UNM Parking and Transportation Services offers a variety of services for events including parking and shuttle services. Parking is available on a daily or weekly basis for both university and non-university events. Short-term visitor parking is available in the Visitor's Structure for $1/30 minutes.
---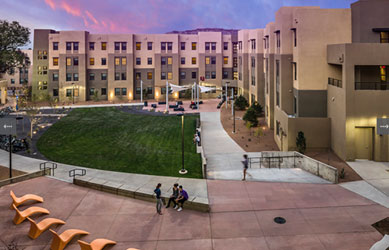 During the Summer months, UNM offers on-campus accommodations. Lodging options include single or double-occupancy rooms, suites, and apartments. In addition, there are numerous hotels within close proximity to the campus. Talk to your event planner for more information about on-campus accommodations or hotel recommendations.
As one of the city's cultural centers, there are a number of on-campus attractions.