Meetings
---
OVERVIEW:
The University of New Mexico is your one-stop shop for meetings, and can accommodate anything from a small breakfast meeting or presentation to a larger public hearing. Planning is made easy with on-campus amenities, in-house catering, and a wide variety of meeting spaces.
---
Featured Amenities
Featuring a grand dining table with high-backed chairs and a fireplace, Cherry Silver is the perfect space for a lunch or dinner meeting – taken up a notch.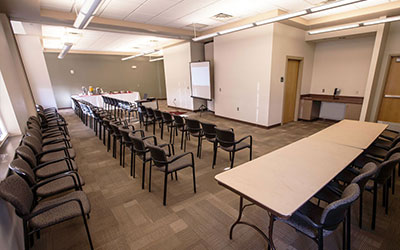 Santa Ana is a larger, light-filled room touting balcony access with mountain views, built-in countertops, and built-in screens. This versatile space is ideal for anything from a presentation to an outdoor/indoor meeting and reception.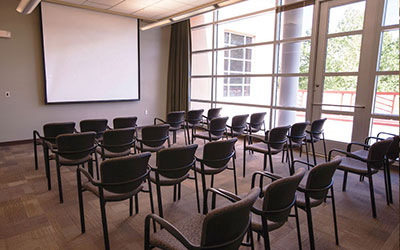 Sandia is an intimate space filled with natural light, featuring balcony access, great mountain views, and a built-in screen.
---
Featured Amenities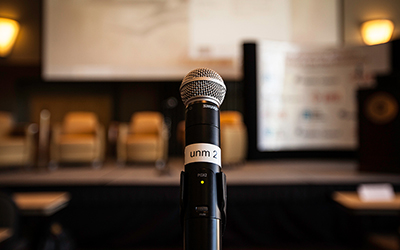 The University has access to – or can help you locate – a variety of standard items and a wide selection of technical equipment. Please contact your event planner for additional information.
No event is complete without exceptional cuisine. UNM Catering is available for anything from small breakfast meetings with bagels and coffee to seated banquets featuring New Mexican cuisine. Visit their website for a full menu or menu options. UNM Catering is also available for off-campus events, including delivery and pick-up.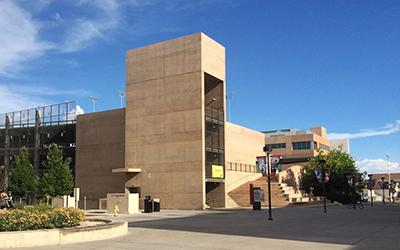 UNM Parking and Transportation Services offers a variety of services for events including parking and shuttle services. Parking is available on a daily or weekly basis for both university and non-university events. Short-term visitor parking is available in the Visitor's Structure for $1/30 minutes.