Accommodations
Hotels
There are many hotels within close proximity to UNM's campus. Check with your event planner for special deals that we may be able to provide.
On-Campus Rooms
On-campus housing is flexible, affordable, and provides easy access to your conference or event. The helpful and friendly guest services staff will ensure a comfortable and hassle-free stay. Accommodations are also within walking distance to lively neighborhoods featuring shopping, restaurants, and more.
Housing options are as follows. Contact your event planning for additional information or to reserve space.
---
Traditional Rooms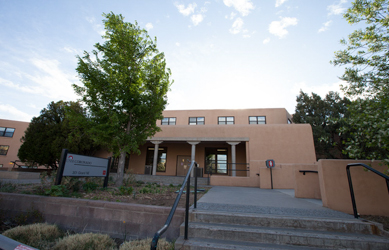 Coronado
Single or double occupancy with community bathrooms
Key features include an in-room sink, storage closets, desk and chair, and community kitchenettes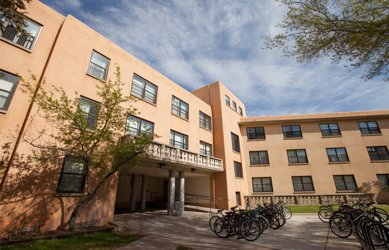 Hokona
Single or double occupancy with community bathrooms
Key features include desk and chair, California closets, and community kitchenettes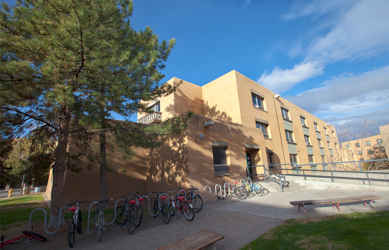 Santa Clara & Alvarado
Single or double occupancy with community bathrooms
Key features include storage closets, desk and chair, and community kitchenettes
---
Suites
Casas del Rio
Single or double occupancy with shared bathrooms, or private suites with private bathrooms
Key features include gym access, microwave and mini-fridge, community kitchens, desk and chair, nightstand, and dresser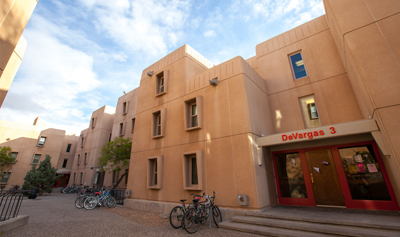 Laguna & DeVargas
Single or double occupancy with shared bathrooms
Key Features include desk and chair, a built-in bookcase, solid-wood closets, and built-in dresser drawers
Full kitchen and lounges in basement
---
Apartments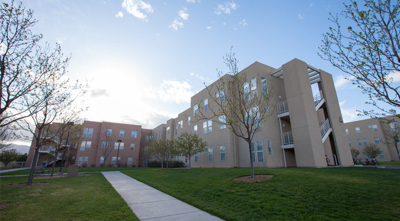 Redondo Village Apartments
Single occupancy
Each apartment contains 4 bedrooms, 1 bathroom, and a full-sized kitchen
Bedrooms include desk and chair, drawers, and a closet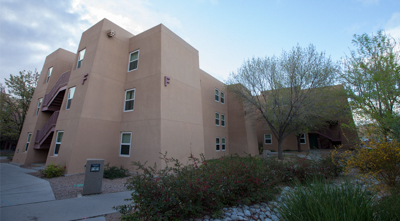 Student Residence Center Apartments
Each furnished apartment features a living room, dining room, full kitchen, 2 bathrooms, and 6 individual bedrooms
Bedrooms include desk and chair, drawers, and night stand/bookcase
---
Room Interiors