Local Attractions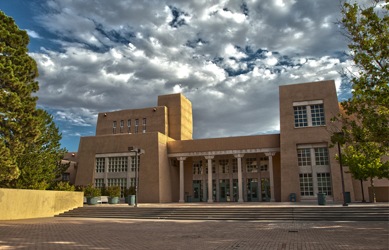 On Campus
UNM is one of the city's major cultural centers and always has something to do or see. For more information, visit UNM's Event Calendar.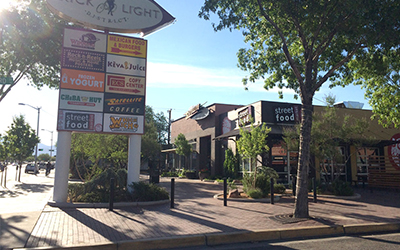 University Heights
Located in University Heights, UNM is within walking distance to colorful cafeés, coffee shops, and restaurants.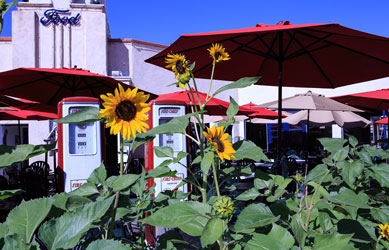 Nob Hill
Within in walking distance of the University of New Mexico is Nob Hill, a vibrant neighborhood full of restaurants, bars, coffee shops, an independent movie theater, and shopping. Located along Rt. 66, Albuquerque's original main street features a mixture of architecture that is appealing to the motorist and the neighborhood shopper.
---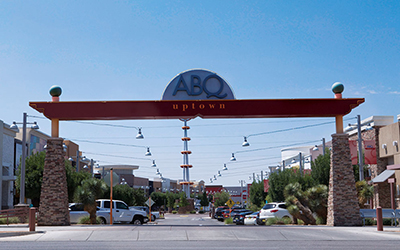 Uptown
The Uptown area of Albuquerque is a modern shopping and business district featuring everything from boutiques and local eateries to nationally recognized department stores and restaurants. The hub of the district is a pedestrian-friendly, open-air shopping, dinning, and entertainment venue.
Old Town
Just west of Downtown, you'll find Historic Old Town – Albuquerque's cultural center touting 10 blocks of historic adobe buildings. Old Town features a Plaza, small shops and galleries, museums, local restaurants as well as the Aquarium, Botanical Gardens, and the Zoo.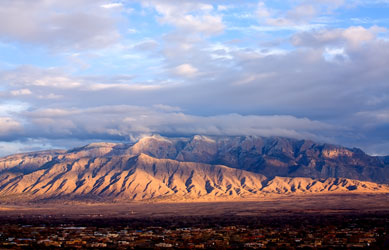 And More
More information about current events and activities around Albuquerque can be found at the following sites:
There are many casinos within a 25 mile radius of UNM that also feature restaurants, shows, and spas. Click here for area resorts and casinos.
---
Regional Attractions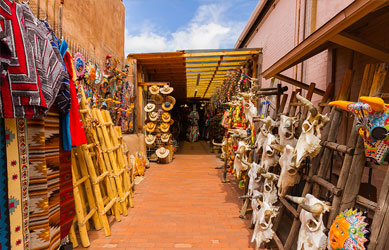 New Mexico's capital city is about 60 miles from  Albuquerque. Nestled in the foothills of the Sangre de Cristo mountains, and know for its creative arts, there is plenty to do and see from hiking/biking/skiing in the mountains to gallery hopping and shopping.  Public transportation is available and UNM shuttle service may be available.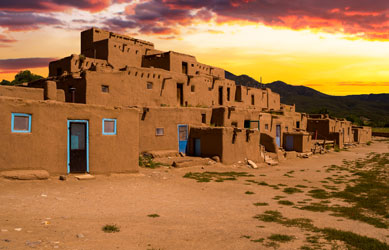 The fasted route to Taos from Albuquerque is about 2.5 hours, although there are many scenic routes through Jemez Springs and Bandelier National Monument, or on the "high road". Taos has everything from shopping and dining in the square as well as skiing and hiking in the Taos Ski Basin. Other attractions include, the nearby Rio Grand Gorge Bridge (7th highest in the US) and the Taos Pueblo, which is a UNESCO World Heritage Site.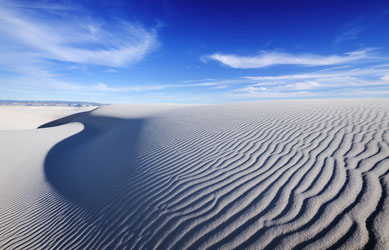 New Mexico is filled with amazing sites, sounds, and tastes. This includes White Sands National Monument (pictured), a 275 square mile gypsum dunefield. Click here to find additional areas of interest in New Mexico.