Weddings and Special Events
Overview:
The University of New Mexico provides the perfect backdrop for your special event. From a ceremony at the Alumni Chapel to a reception in the Grand Ballroom at the Student Union Building, UNM and their event planners have everything you need to create a memorable event for you and your guests.
Special Events have Included:
Weddings
Rehearsal Dinners
Banquets
Graduation Parties
Anniversary Parties
Reunions (Family or Class)
Proms
Bridal Showers
Baby Showers
---
Featured Event Spaces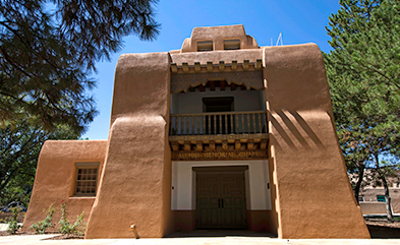 Ceremony Spaces
Alumni Chapel: Noted for it's southwestern simplicity, this location is ideal for weddings, vow renewals and memorials.
UNM Championship Golf Course: Hold your ceremony on the Pavilion for an event with a view.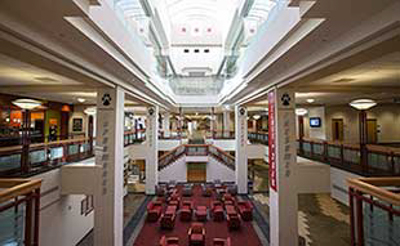 Large Party & Banquet Spaces
Student Union Building: The Grand Ballroom with its high ceilings, balcony access, and chandelier, can be transformed into a show-shopper — perfect for large banquets or receptions. This space is over 11,000 square feet and holds up to 1,000 people.
UNM Championship Golf Course: The Pavilion, which holds up to 150 people, overlooks the UNM Championship Golf Course and boasts beautiful views of Albuquerque.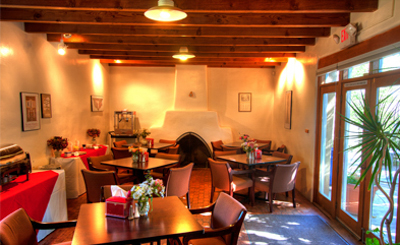 Receptions & Small Gatherings
Student Union Building: With 21 event spaces, many rooms include balcony access – perfect for a meal or gathering.
University Club: Featuring a dining room, meeting rooms, and intimate lounges, the University  Club is ideal for parties, wedding showers, and more.
---
Featured Amenities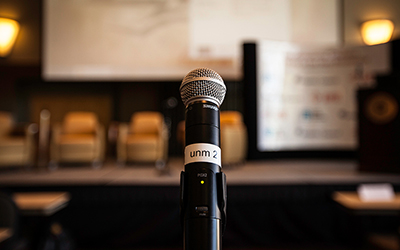 The University has access to – or can help you locate – a variety of standard items and a wide selection of technical equipment. Please contact your event planner for additional information.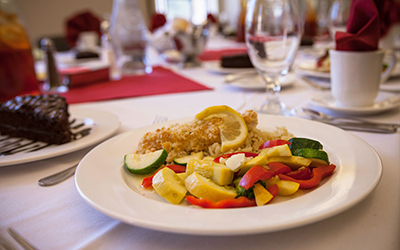 No event is complete without exceptional cuisine. UNM Catering is available for anything from small breakfast meetings with bagels and coffee to seated banquets featuring New Mexican cuisine. Visit their website for a full menu or menu options. UNM Catering is also available for off-campus events, including delivery and pick-up.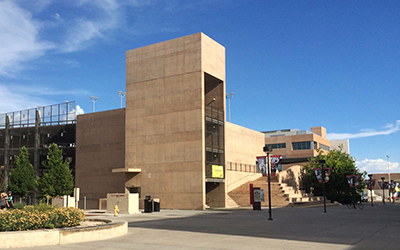 UNM Parking and Transportation Services offers a variety of services for events including parking and shuttle services. Parking is available on a daily or weekly basis for both university and non-university events. Short-term visitor parking is available in the Visitor's Structure for $1/30 minutes.